I did a search on etsy this afternoon and quickly found what I wanted to feature.  Check out Rule42 on Etsy!  She offers all kinds of pinwheels!  Brides are always looking for a different option then flowers.  These pinwheels are a fun and whimsical addition to a wedding, and are a great photo op!
A little more info from her facebook page: "Hello! My name is Kellee and I created Rule42. I'm always making things with my hands, a little something I've learned from my mom.
I started making these giant pinwheels with my mom when my sister in law married my brother last summer. She envisioned them and asked if we could make them. They are so beautiful and sensational, I decided to open up my shop and offer them to you. I also sell various fun and pretty things that I just can't help loving to create."
She has access to great papers and will work with you to create pinwheels that will compliment your wedding.
She offers large pinwheels for your maids to hold instead of bouquets.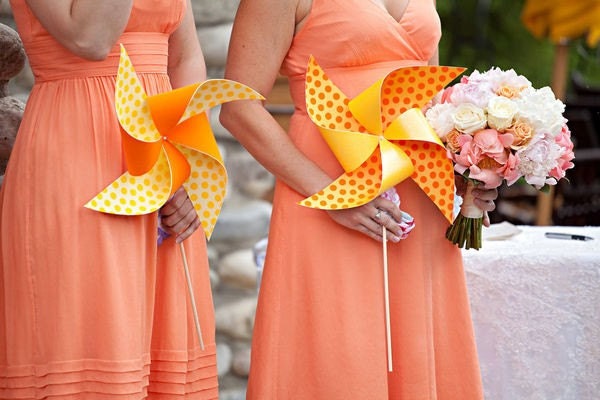 She offers smaller pinwheels for boutonnieres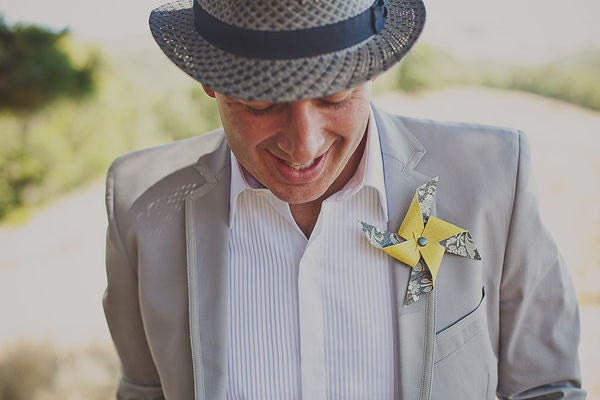 You can even get a banner using small pinwheels.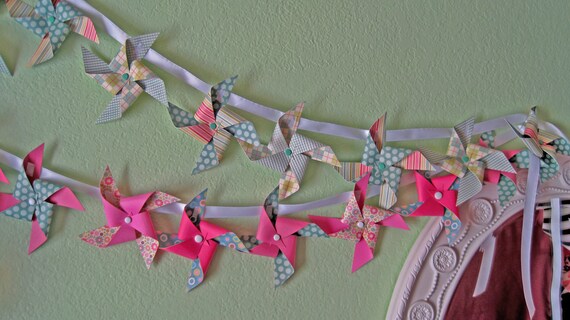 If you are a crafty bride you might even be able to make some of these yourself.  You can also find her on facebook, go check out her amazing work!